Connection Options
Each provider on Connect2Texas bridge through an Education Service Center located in Texas for their program connections.
See the Contact Us page for each provider's technical contact information if you need to schedule a test connection prior to your videoconference.
Connection/Viewing Options
The Connect2Texas content enhancement and professional development programs are available in three different viewing options depending on the provider's preferred delivery methods.
Videoconference
Videoconference relies on audio and visual contact between the presenter and their audience. This option is possible with various types of equipment (see equipment options below).
Interactive sites will get face-to-face question and answer time with the presenter via their preferred equipment.
Non-interactive sites will still be connected via their preferred equipment but will just be watching/view-only.
Live Stream
Content sent in compressed form over the internet and displayed by the viewer in real time. This option is possible by using a computer or mobile device. However, we recommend watching the program on one computer only and connecting that computer to a television or projector for classroom viewing. The registered teacher will be emailed a link to test the live stream two days before the program date.
Recording
Can't join us live? No problem! Some programs are recorded and archived for viewing at any time depending on the provider's deadline. Providers that offer this option still require a registration. The registered teacher will be emailed a link to access the recording within three working days after the live program.
IMPORTANT NOTE: Some providers may NOT offer all three connection/viewing options. If a program is available in one or all three options (videoconference, live stream, recording), you will see an event posted for each option under EVENTS.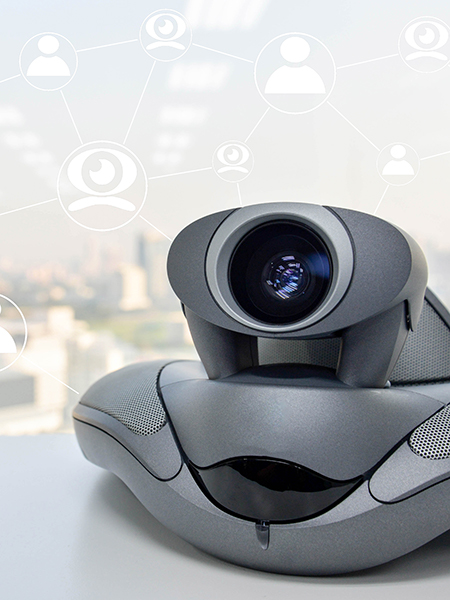 Equipment Options
Integrated systems are more advanced setups where the equipment is incorporated into the classroom's design and usually consists of several monitors for displaying video, multiple microphones to capture sound and top-of-the-line codecs to deliver optimal quality. Some well-known manufactures of these systems are Cisco/Tandberg, Polycom, and LifeSize.
Portable systems typically consist of a monitor, microphone, camera, codec and other equipment loaded onto a mobile cart that can be transported to a library, classroom, etc. Some well-known manufactures of these systems are Cisco/Tandberg, Polycom, and LifeSize.
Desktop systems require a computer with internet access (preferably not wireless), webcam, speaker and microphone.
Connect2Texas programs CANNOT be connected via Skype, Adobe Connect, Google Hangouts or FaceTime because they are "closed" networks.
What is Desktop Videoconferencing?
Bringing live, exciting, engaging, and interactive content directly to your classroom via videoconferencing has never been easier! Event facilities with limited funds, technology, and technical support can bring these valuable lessons, experts, and resources to the classroom. Desktop videoconferencing is a perfect solution for NO ADDITIONAL COST! (Program fees still apply.)